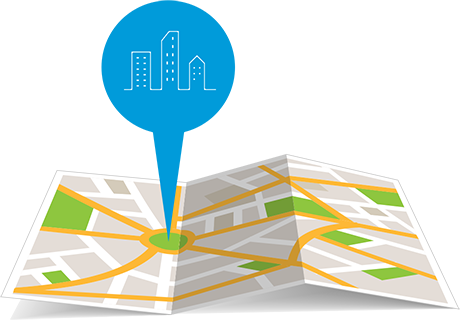 Types of Addresses Registered with ACRA
We will share with you the 3 types of addresses that you need to take note of:
Business Address
Registered Office Address
Residential and Alternate Address
Business Address is the place where you carry out your business. Sole-proprietorships, Partnerships and Limited Partnerships in Singapore must provide a Business Address when registering with ACRA. The address will be made publicly available in ACRA search directory (www.bizfile.gov.sg), for public to easily locate your business.
Before registering a particular premise as a business address, it is important to ensure that the law allows you to carry out the business there. For instance, if you intend to use your home address as your business address, you will need to obtain an approval under the home scheme from the Housing Development Board (HDB) or Urban Redevelopment Authority. Do also note that Post Office Box address cannot be used as a business address.
Companies and Limited Liability Partnerships (LLP) must provide a registered office address during incorporation. The registered office address refers to the place where all communications and notices to the companies or LLP may be addressed and place where the companies or LLP's register and records are kept. A registered office must be operational and accessible to the public during normal office hours, but it does not need to be where the companies or LLP conduct its activities. Similarly, Post Office Box address cannot be used as the office address.
Lastly, Business owners and position holders such as company directors and company secretaries must provide their residential address to ACRA at the point of registration. These addresses are also made publicly available within the business profile which the public can purchase to find out more about an entity.
However, business owners and position holders also have the option of registering an additional alternative address. The alternate address will be displayed in the business profile for public information. Instead of their residential address, the alternative address must be a place where he/she can be contacted and must be within the same jurisdiction as the residential address. As usual, Post Office Box address cannot be used as an alternate address.
Do note that whenever there's a change in your business address or registered office address, you must inform ACRA within 14 days, as well as other government sectors.
Now that you have understood the different types of addresses to be registered, are you ready to register your business? If you need additional guides, do check out the start-up kit, an interactive e-learning guide to help newly incorporated companies understand their first filing obligations with ACRA and IRAS.
Additionally, there is a also a free online learning course to clear all your doubts about incorporating your first company.
Not to worry if you do not have a physical office in Singapore. You can also consult us as your company secretary, and we will help you with that!